Many organizations are having real benefits from managed services now. So, what is managed service? Is it perfect for your organization?. It offers IT management and computer network support. It follows a cost-effective process for improving trade operations. A good businessman knows the primary benefits of managed IT services San Antonio. You can consider it as a replacement of IT personnel. It helps to free up internal IT staff to work on IT projects and strategies. Besides, it will contribute to taking the business forward. Today, on that note, we will briefly talk about managed IT services San Antonio here.
Managed IT service in San Antonio – Let's Dig Deep
Efficient IT infrastructure is a key feature of a successful organization.  It can streamline business operations and increase staff productivity. It also cuts costs and gives support to everyday activities. There is no option to get alternative of IT support. They can make recommendations.  It helps to improve your systems in ways. They are fully compatible with your existing infrastructure. They are also aligned with your business goals. Go through this article from top bottom to know about the reasons that you need managed IT services.
Business stability and damage recovery
What would happen if your premises were destroyed with the entire IT infrastructure? For many firms that would be game over. An external managed service provider offers the peace of mind. It keeps the whole system backed up regularly, safely and offsite. That is the main reason to have managed IT services San Antonio. It does not matter what may befall your premises. Your business can continue to operate. You can do it with your data, information, and systems. They are ready to be put back online. It allows you to stay in business again.
Not expensive as it sounds
Having managed services means predictable monthly costs. You can calculate your total budget accurately without any surprises. IT (Information Technology) has an expected and flexible cost base now. If you have a managed service provider, you do not have to worry. It will not disturb you in your sickness or take a holiday. It offers optimum support to your business. You will know precisely what you need.
Future proofing at no additional cost
Service providers make use of the very latest technology. It helps to deliver their services. They can offer it at the cutting edge. You can receive the benefit without the extra cost to your business. This upgrading means that you can rest assured your managed service. It will never become obsolete. It will always be working at the finest level.
Secure, flexible and robust
Enterprise infrastructure is only solid and reliable. The managing team can make it more efficient. It requires time and budget. However, it often happens in short supply. Managed IT service provider has built its business on providing these services and business model demands. It offers the highest standards of security, failover, and resilience. It is affordable to enterprise customers.
Managed IT service is Limitless experts
Managed services proffer access to a huge range of staff. Each of them has specialist skills. It would be impossible to afford within an in house IT department. That is one of the underlying reasons of managed IT services San Antonio.   You must know that their skill would not come to your help that much. It is not really an option to get an expert within the team. The expense to train for this rare eventuality may offset the profit.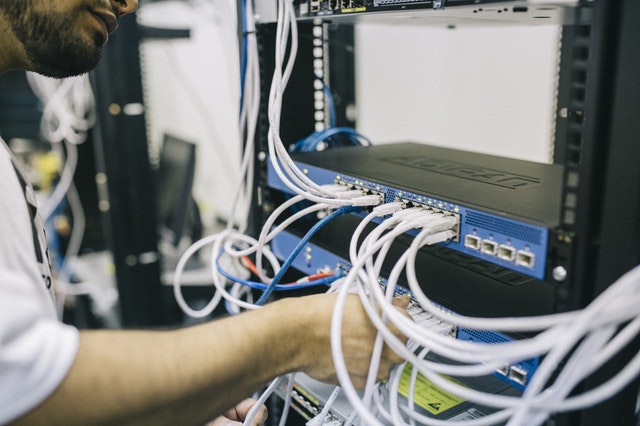 Fast and resourceful
A Managed IT service use enterprise class monitoring systems. It can predict and prevent hardware failure.  It can also provide the opportunity to repair remotely if possible. They can deploy a team of experts in rapid response. It is not a luxury many businesses can afford. However, managed service providers can do it.
Highly customized service
Using an MSP (Managed Service Provider) gives a business access to a broad range of services. They can be selected to provide a hugely flexible or highly customized service. It helps them to get along with almost any sort of business corporation's need. It becomes active to change or expand arrives.  It becomes a method of adding or reconfiguring the services.  They can be done quickly. All of their research and knowledge is in place. They are just waiting to be accessed.
Dealer management
Using an external service to manage is not complex. It offers numerous vendors. Their cross compatibility and updates remove the need to have internal technical staff.  They need to be repeatedly up-skilling and increasing their information base. Additionally, managed service provider will ensure new technology. They will help you to decide right for your business. They will bring the best return on investment.
Joined services
It puts access to voice and data applications. It can be done in head office, satellite office, at home or anywhere. Your system is ready and available wherever you need it. They are supported and managed. The business can focus on doing what it does best.
Ecological technology
You can have many critical business applications and data. They can be held in a centralized location. The energy expense of running large scale hardware can be minimized by using managed services. You can reduce energy costs and carbon footprint. It can make your business more environmentally responsible.
A partnership with an MSP should build on trust and transparency. It is a win-win for both service provider and the customer. That gives you the opportunity to dream about the future. More than that, a successful managed service can control everything in your business. In this way, you can sleep better at night. You can do anything according to what is cost-effective and reasonable for your business. We have written all about managed IT services in San Antonio for you. Do you have any other question about managed IT services? You can feel free to ask us. Till then, take care.